Personal Service
Get a one on one meeting before preparing an appraisal.
Your Exclusive Jewelry Appraisal Service
For world-class jewelry appraisal and gem certification services that you can trust, more people choose Gemological Laboratory Services over any other lab, period.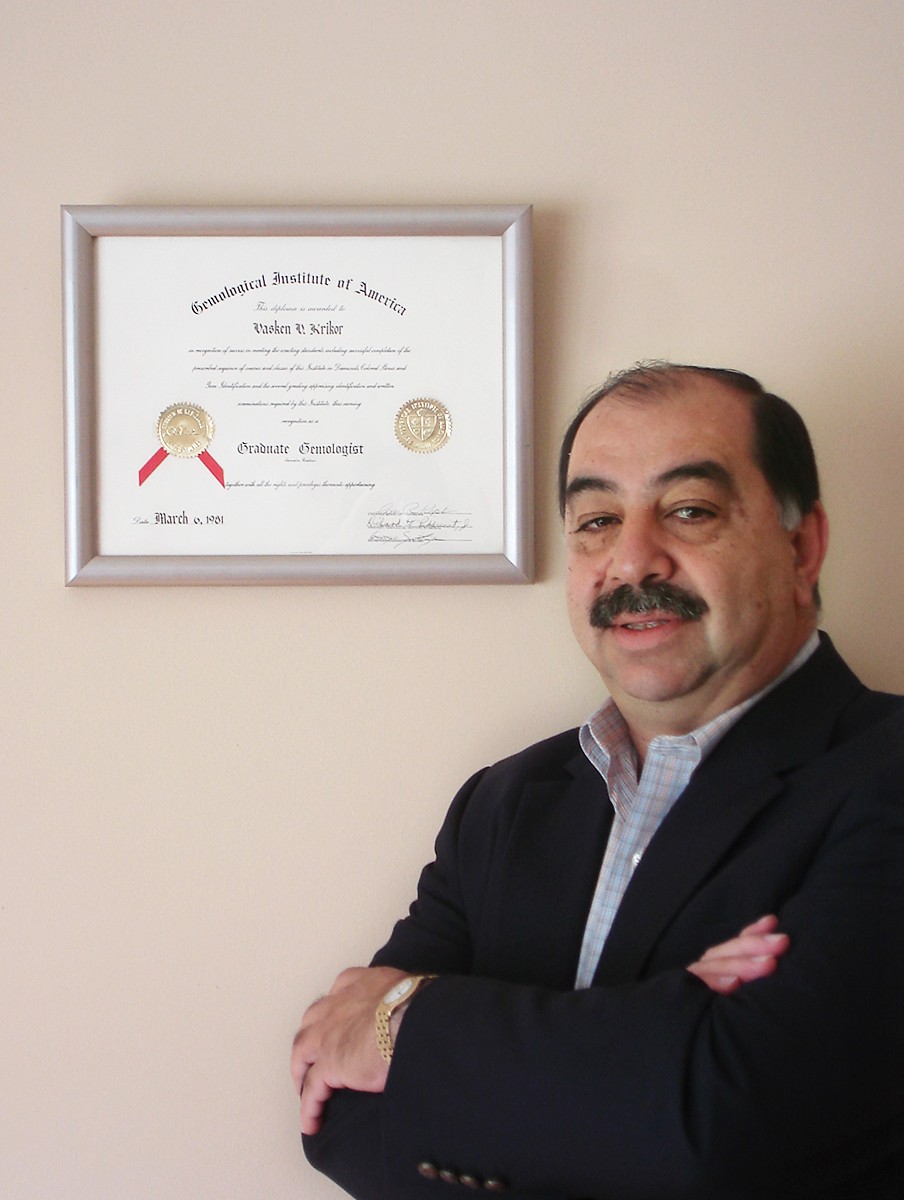 Vasken Krikor Khodanian, G.G.
Head Gemologist
We are the only lab that works laterally with our clients every step of the way to ensure their jewelry appraisals, certifications, and gem identifications are issued correctly and efficiently by our experts. Stop by Gemological Laboratory Services and let us show you what we have to offer you today. We offer the best service combined with the support of our head gemologist's over 30 years of experience in the industry.
Our Philosophy
Our team strives to provide a high level of service and support that our clients can't get anywhere else. Our reputation says it all.
We believe that your jewelry investment is an essential part of your life and we strive to give you the most comprehensive array of services available including jewelry appraisals, diamond certifications and gem identifications. If trustworthy service and a friendly atmosphere are important to you, trust the experts at Gemological Laboratory Services; we are standing by to serve your needs today.
Service You Can Trust
Headquartered in the Heart of the Jewelry District in Los Angeles, California, Gemological Laboratory Services serves the global jewelry community under the principle of offering real-world solutions to all of their appraisal and certification needs. We are an independent gemological service lab dedicated to providing quick, reasonable turnover times while ensuring that your jewelry investment is kept safe and secure at all times.
Connect With Us
To learn more about Gemological Laboratory Services and our industry leading appraisal and certification service, contact us today and let one of our friendly, knowledgeable gem specialists assist you and answer any questions you might have.
Thank you for choosing Gemological Laboratory Services for all of your jewelry and precious gem appraisal, certification and identification needs.
0
%
Accepted By All Major Insurance Companies